Going into the kitchen and seeing it clean and collected is something that makes my face happy; what do you want me to tell you.
Cleaning the kitchen also implies the importance of keeping germs at bay since it is where we handle food.
In addition, as I comment in the article on natural cleaning products, it is about cleaning the kitchen without dirtying with toxins: cleaning the kitchen and disinfecting without contaminating your kitchen with toxic chemicals (or the aquifers where part of what goes down the drain goes) ).
And to close the circle without generating plastic waste, not only because of the petroleum-derived components that most conventional cleaning the kitchen products contain (also scouring pads and cloths) but because of the packaging.
Because no, the containers do not disappear when you take them to the container, not even the yellow one. Not everything that ends up in the packaging container is recycle.
ALSO READ: TECHNOLOGY
Dishwasher
As a dishwasher, a great recipe is to mix liquid soap (you can make it at home from bar soap or buy it in bulk) with a splash of white vinegar and water.
Optionally you can add a few drops of essential oil such as lemon or tea tree.
The proportion of soap and water can be 1/3 and 2/3, but it depends on the concentration of the soap.
Put this mixture in a glass dispenser or reuse a conventional dishwasher jar.
For the machine dishwasher, what I use are some biodegradable tablets that are sold in bulk at Canarias Verde in bulk.
Scouring Pads and Cloths
As a scourer, I use a coconut fiber and wood brush with an interchangeable head. So when I have to renew it, I only change the head.
I also use the luffa , which, if you don't know it, is a vegetable from the zucchini family, which, when dried, contains the dry pulp inside the shell, which is a great sponge.
And for clothes, you can now find some made of cellulose fiber and cotton, just as practical as those made of 100% oil but with a lower carbon footprint.
All these utensils can be easily obtaine by herbalists.
Clean The Kitchen Pots and Pans
If food has stuck to you in a pot or pan, heat it with vinegar (no need to boil) until hot. Add a teaspoon of baking soda and let it act for several minutes.
Baking soda can be found in a recycle cardboard container at many health food stores and bulk at bulk cleaning stores.
Clean The Kitchen Hood or Extractor
A similar procedure can be use to clean the kitchen extractor.
Sprinkle with bicarbonate of soda, and spray with white vinegar diluted in water (if it is warm/hot better). Let it act for a limited minutes and then clean usually.
For a total degreasing effect, mix two tablespoons of soda ash and one teaspoon of soap in 1L of boiling water.
Soda ash is the conscious K7
Clean Surfaces
For everything that is sink, countertop, appliances, etc. I use this universal cleaner recipe :
200ml white vinegar
300ml water
One teaspoon of liquid soap
I have this mixture in a fuchi fuchi reuse spray dispenser from my mother, and it's all nickel plated.
White vinegar, from alcohol distillation, is a powerful bactericide that degreases, removes stains and removes limescale.
It does not smell when it dries, but if you prefer. You can add a few drops of tea tree essential oil. And in addition to benefiting from the properties of the essence of the plant. You will enhance its germicidal effect.
Hydrogen Peroxide – Sodium Percarbonate
For complete disinfection, a substitute for bleach, there is the fabulous hydrogen peroxide (hydrogen peroxide) .
Hydrogen peroxide kills pathogenic organisms by oxidation. When it comes into interaction with organic material, it breaks down into oxygen and water (that's why little bubbles come out).
Hydrogen peroxide kills or inactivates bacteria, viruses, spores, yeasts, and fungi.
I already know that you will tell me that hydrogen peroxide is bought in a plastic container, but. There is the beautiful sodium percarbonate, better known as solid hydrogen peroxide.
ALSO READ: WOMEN
Related posts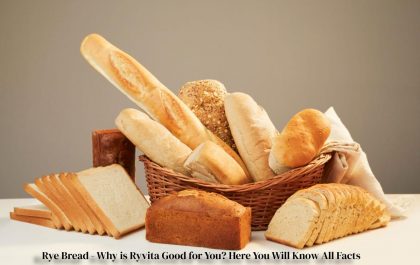 Rye – Why is Ryvita Good for You? – 2023
An American Journal of Clinical- Nutrition study found that eating rye leads to better blood sugar control than wheat. In…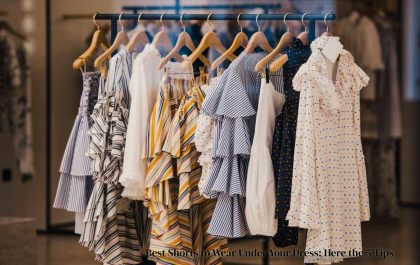 Best Shorts to Wear Under Your Dresses
Best Shorts to Wear Under Your Dress: As we are the editors of POPSUGAR, we independently select and write about…