Our humble opinion is that concealers is a bit underrated. The reality is that it is a very useful and versatile little product that can be use in various ways. But… what is a corrector? A concealer is similar to a foundation but is usually thicker and covers dark circles, age spots, blemishes, and more by hiding pigment and blending it into the skin. You should always apply concealer over the foundation, so it doesn't smudge. And less is more: just a little concealer should do the trick.
ALSO READ: LIPS
What are Color Correctors Concealers For?
There is nothing like makeup correctors to hide slight imperfections such as pimples, blemishes, dark circles. But do you know which color of concealer to apply for each problem? We tell you! And we discover what the best-selling color corrector palette is.
How Color Correctors Concealers are Applied
Do not mistake applying many products to cover the problem with a thick layer. The best way to use a liquid or creamy concealer is with a brush or sponge (some come with an applicator) and tapping with your fingers to remove the excess without dragging.
Brands. The fluid textures are natural and do not mark wrinkles in concealers. For example, if you have a marked rictus, the line that joins the nose with the lips, and you want to hide it, apply a highlighter next to the nose and along the furrow to neutralize the shadow that the sinking produces
Grain. Regarding the pimples, nothing can be done against the relief, but the redness can be concealed with a correction pencil through concealers the same color as the skin. Some include antibacterial and keratolytic agents (such as salicylic acid) that dry out the pimple and heal it.. You can apply a concealer for dark circles a shade lighter than makeup and with yellow pigments. If the result is grayish, the chosen tone is too soft, and if it is yellowish, it is too dark. It is best to blend it with your finger.
ALSO READ: BEAUTY
Steps to Treat Blemishes with Concealers
Apply the correct concealers color to neutralize the It can be creamy, fluid, or powdered so that you can use brushes, sponges, or even your fingertips.
Let the pre-concealer set, and then apply the natural concealer that best suits your skin tones. If you use a foundation with good coverage afterward, you can apply it directly to the neutralized area.
How Color Correctors are Used
It is essential to know that color correctors are actually "pre-correctors"  apply before concealer neutralizes unwanted skin tones. And maybe speaking of makeup, "pre" sounds like "multilayer." But don't be scare because it's not about using every color in the palette.
You may only need one or two shades to correct the most common imperfections on your face, and you prefer to get them individually (such as Lola Make Up, for example). In addition, there is a wide range of mini palettes with the most used correction colors: green, violet, yellow and natural.
ALSO READ: TREATMENT
ALSO READ: FRACTURE SPRAIN
Related posts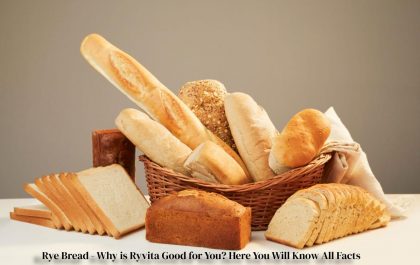 Rye – Why is Ryvita Good for You? – 2023
An American Journal of Clinical- Nutrition study found that eating rye leads to better blood sugar control than wheat. In…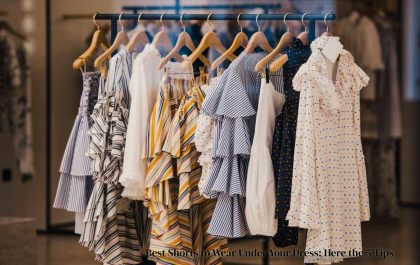 Best Shorts to Wear Under Your Dresses
Best Shorts to Wear Under Your Dress: As we are the editors of POPSUGAR, we independently select and write about…