What are Cosmetics with Fermented Ingredients. Cosmetics with fermented ingredients are characterize by not having any synthetic chemical ingredients. That is, just as by fermenting grapes through a natural process, we obtain wine, the components of these cosmetics go through a process that transforms them, making them more potent for the skin and with easier absorption. Including a moisturizer with fermented ingredients in your daily beauty routine will be a more beautiful and luminous complexion.
The basis of cosmetics with fermented ingredients is fruit, yeast, and herbs, which result in a serum that can be add to different products, from creams to cleansers or scrubs. But why do Koreans keep talking about the benefits of these types of ingredients in skincare routines? We tell you how to recognize them and a guide so you can learn to use them correctly.
ALSO READ: BEAUTIFUL WOMEN
From East to West
This fermented process is widely used in Korea thanks to one of its most popular foods that is part of the national diet, "kimchi." However, in recent years, the benefits of fermentation have been transfer to the world of Korean cosmetics with incredible results, and more recently, it has reach the West.
The fermented products industry was born, specifically, in 2004, and today it is experiencing an annual increase of 30 to 40%. There are several Korean cosmetic firms that are already standing out, such as Sulwhasoo, Sooryehan, SKII or Suiskin (which has just presented its Biological Fermento line in Spain) and even complete lines of fermented products such as SU: M37 and Sooryehan Hyo, both from the Korean conglomerate LG Household & Health Care. As an example, Secret Programming Essence is Su:m37's best-selling product and is made from 80 organic plants that were left to ferment for 1,102 days.
ALSO READ: MAINTAIN HEALTH
Advantages of Fermented Cosmetics
The first process ingredients go through during fermentation is molecular reduction. By achieving smaller molecules,  we get them to penetrate the skin better and have a more significant effect. In addition. With the fermentation process. We ensure to eliminate the toxic substances harmful to our skin that may be in the raw natural ingredients. And also, through this treatment. We naturally create antioxidants that will help give our skin more shine and achieve a skin effect.
If you have an acne-prone skin, these products can help you regulate it. In addition to having properties to absorb excess sebum, fermentation creates probiotics that help combat it.
ALSO READ: LIPSTICK
Also, for Sensitive Skin
By reducing their size due to the fermentation process. The active ingredients, as we have already mentioned. Penetrate the skin better, favoring the elimination of toxins. And improving the quality of the skin, and helping to preserve the final product without the need to use so many preservatives.
On the other hand, fermented cosmetics also reinforce the hydrolipidic layer of the skin and improve skin functions. For this reason, fermented cosmetics are ideal for sensitive skin.
ALSO READ: LIPS SHAPE
Where can we Find Cosmetics with Fermented Ingredients?
In all your favorite brands! This type of cosmetic is prevalent in large and small beauty firms. Brands such as Germinal, and its 'Acción Profunda Prebiotices' ampoules (€37/30 ampoules) or Biotherm with its 'Aquasource Everplum Night' mask. But that's not all. Spanish brands such as Freshly Cosmetics have also incorporated these active ingredients into their products. Such as in their 'Well-Ageing Treatment' line. You can find this type of cosmetics both in supermarkets and in pharmacies and at specialized points of sale.
ALSO READ: BEAUTY
Related posts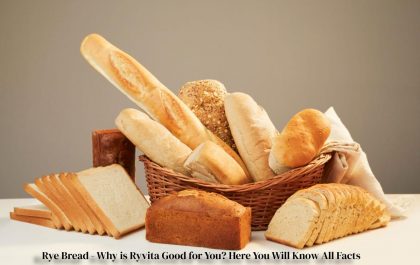 Rye – Why is Ryvita Good for You? – 2023
An American Journal of Clinical- Nutrition study found that eating rye leads to better blood sugar control than wheat. In…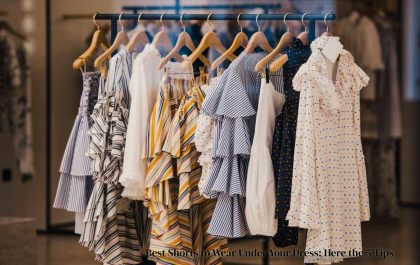 Best Shorts to Wear Under Your Dresses
Best Shorts to Wear Under Your Dress: As we are the editors of POPSUGAR, we independently select and write about…