Introduction
Non-slip Safety Shoes For Women: In any profession, safety footwear is an essential part of the work team. The reasons are clear; in addition to protecting the feet from any blow, they help to avoid the risk of falls.
And depending on the work environment, the floors can be uneven or covered with a fluid such as oil that considerably increases the risk of falling. To avoid these risks, it is advisable to use safety footwear and so-called non-slip shoes.
Today's article tells you what non-slip shoes are, what regulations they comply with, and how to choose the most appropriate ones for your work activity. Keep reading!
ALSO READ: FRACTURE SPRAIN
How is the Grip Level of Non-Slip Shoes Defined?
A value known as the dynamic friction coefficient is used to determine the level of adherence of a shoe to the ground. This coefficient depends on several factors: the environment. The lubricating fluids, the position of the foot, and the inclination of the worker's body.
All these factors have influence that the soles of non-slip shoes are design according to the different forces exerted when walking to obtain the best possible level of grip, facilitating the user's movement as much as possible.
Non-Slip Rules
Not any non-slip sole will work for all types of floors. So you have to be informed about its standards and characteristics.
Safety shoes are regulated under the EN ISO 20345:2011 standard (comfort, durability, and protection). However, other markings reflect specific protection features in our work footwear.
For example, in the case of shoes with non-slip characteristics, we speak of three standards that attest to the slip resistance of the sole.
SRA = standard that certifies that the shoe is non-slip on a ceramic floor cover with water and detergent.
SRB = this standard certifies that the shoe is non-slip on a glycerin-coated steel floor.
And finally, SRC, a standard that combines the features of the SRA and SRB standards.
Soles with a high anti-slip index will help you on smooth floors, soapy floors, and floors where there is usually an oil residue, cleaned with the appropriate cleaning products.
Shoe Sole Maintenance
Although the soles are certified by the standards that we have mentioned, it is clear that their anti-slip capacity decreases if certain elements obstruct them. Of course, we are talking about features such as mud, gravel, accumulation of dirt, drilling debris, etc.
Therefore, it is essential to inspect and clean the soles regularly. For doing this, it will only be necessary to use hot water and soap to return them to their original state.
In addition, it is not only essential to take care of the cleanliness of the soles, but it is also necessary to regularly check their wear or the deformation that they may present. If it were too deteriorate, it would need to be renew.
How to Choose the Non-Slip Shoes?
As we always say, to be well protect. The main thing is to know the work environment in which we will carry out our tasks. So, for example. A construction worker will not be the same who will need specific footwear for muddy and sometimes unstable terrain. A worker in a health clinic, exposed to falls due to slipping on polished and fluid floors.
Whatever the field of activity. The most important thing is to choose safety footwear adapted to the conditions that we will find in our workplace.
For example, in our Prolaboral online store, you will find the following models:
Non-slip Shoes Dian Milan Picado
This shoe is available in our Prolaboral online store. Here we leave you the link: Anti-slip shoe Dian Milan Picado
It is a closed shoe for professional healthcare use made of microfiber, highly breathable, and velcro closure.
With simple and practical closure adjustable to the size of the foot.
It has a non-slip sole, is antistatic, resistant to hydrocarbons, and has energy absorption in the heel.
Machine washable. Available in 2 different colors. Sizes: 35 – 48.
ALSO READ: WEAR AN OVERSIZE SHIRT
Related posts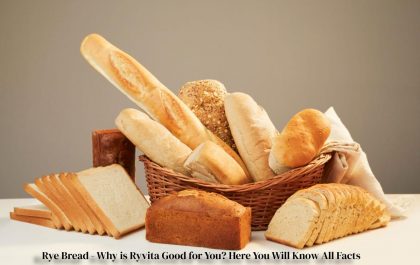 Rye – Why is Ryvita Good for You? – 2023
An American Journal of Clinical- Nutrition study found that eating rye leads to better blood sugar control than wheat. In…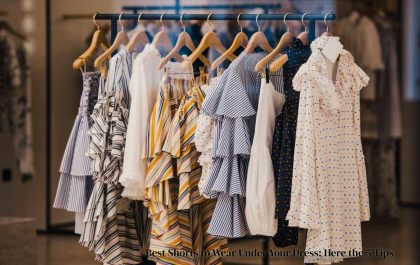 Best Shorts to Wear Under Your Dresses
Best Shorts to Wear Under Your Dress: As we are the editors of POPSUGAR, we independently select and write about…