Hello girls, today we will talk about oily skin. How should we take care of it? What beauty routine for oily skin should we assume? The importance of hydration in oily skin?
These and other questions will be the subject of debate by the experts at être belle, who tell us that having a greasy face is not the end of the world if we take care of it correctly. Not everything is evil, girls, because, unlike dry or sensitive skin, we only need the essential products to combat the shine of our face. Let's start!
ALSO READ: BEAUTIFUL WOMEN 
Oily Skin Hydration
Oily skin is oily, moist, and very shiny. We often see blackheads or pimples due to the natural tendency of this type of skin to form impurities.
Oily skin needs specific care, so it is essential to hit the nail on the head with moisturizing products for oily skin.
There is a false myth that oily skin does not need hydration; nothing is further from the truth. Experts assure that dehydration favors the skin to be more greasy, even creating a rebound effect. Hydration has to do with maintaining water in our face, not with excess sebum. Here, we shall tell you how to keep your skin healthy and beautiful.
ALSO READ: LIPS SHAPE
Characteristics of Oily Facial Skin
Oily skin has an excess of sebum that results in a shiny appearance. Below we mention the main characteristics of oily skin's:
– Secretion of sebum or acne and dilated pores.
– Excessive peeling of the skin in fatty areas, white to yellowish scales form in fatty areas. It tends to get infected.
– Excess brightness
– Poor pigmentation
ALSO READ: HEALTH BENEFITS
Causes of Oily Facial Skin
Oily skin's can ruin makeup and clog pores. Do not let oily skin's ruin your days. That is why it is essential to detect the causes of oily skin's to combat it with specific cosmetics for oily skin's. Here we give you the leading causes of oily skin's:
– hormonal changes and imbalances
– Much of it is genetics
can be triggered by medication
– Stress
– Use of cosmetics that cause irritation
– Diet too rich in certain carbohydrates (large amounts of sugar and white flour).
– Smoking cigarettes
– Excess moisture makes your skin sweat more, and therefore you will notice more fat.
– Makeup is a great tool to cover acne, grease, and pimples. But you don't always use makeup for oily skin's. It is essential when buying makeup that is specific for oily skin's.
Oily Skin's Makeup
Makeup is a great tool to cover oily, acne-prone skin's and pimples. It is essential to use the perfect makeup for oily skin's and, above all, to use a good makeup remover that removes all cosmetic residue so that your pores do not clog. At être belle all our foundations are oil-free, and suitable for all skin types.
ALSO READ: EYELASH PERM
Fluid Makeup for Oily Skin's 
Velvet Mat is makeup for oily skin's thanks to its matte effect. The skin will look without shine, unified instantly after applying it. It presents collagen and elastin microspheres to fill in the minor imperfections of our face.
ALSO READ: THE SKIN
Related posts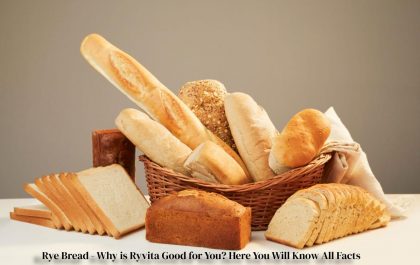 Rye – Why is Ryvita Good for You? – 2023
An American Journal of Clinical- Nutrition study found that eating rye leads to better blood sugar control than wheat. In…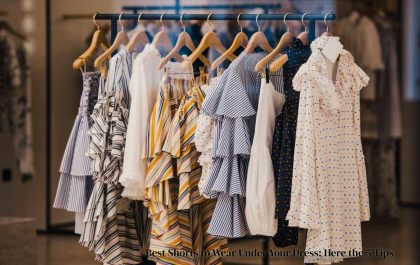 Best Shorts to Wear Under Your Dresses
Best Shorts to Wear Under Your Dress: As we are the editors of POPSUGAR, we independently select and write about…