How to Wear Olive Green Pants: Olive green pants, also called Military green, are a great purchase. Olive green is a neutral tone, comparable to navy blue, brown, or black, so it can be used in many circumstances and combined with many colors.
It also has the advantage of being neutral; it implies using color without having the disadvantages of other shades of green, which are more complicated to use in certain places.
Another of the advantages of olive green, and the reason why they use it as a uniform color, is that it is a tone suffered; if it is not spotlessly clean, it will not be noticeable,  which does not happen with mint green.
It might interest you: What is IPL hair removal? Advantages and disadvantages, ten ankle boots for women that will make you show off your clothes and 15 natural hair extensions that you will love.
ALSO READ: BEAUTIFUL WOMEN
1. Black – Olive Green
How to wear Olive green pants – Black
Black goes well with absolutely everything. I don't know what would become of my wardrobe if I couldn't wear black.
You can wear green pants with a black blouse, which will look great. It can also be a flowy black V-neck t-shirt. Although the green pants, with a black t-shirt and a black jacket, is exquisite, you will need a bag in a contrasting color to brighten up the outfit. You can also wear your Olive green pants with blouses with black and green, black and white, and black and light brown prints.
ALSO READ: BEAUTY
2. Oranges, Pinks, Reds
How to Wear Olive Green's Pants – Oranges, Pinks, Reds
This sounds like a complicated combination, but it is not at all. As I told you before, Olive green is a neutral shade, so it looks great with bright colors. It can even be combined with red without looking like a Christmas tree because the olive green tone is very different from bright green.
If these combinations scare you, you can use bright colors in bags, necklaces, or scarves. However, a light pink top with green pants looks excellent, as does a coral top or red sweater.
ALSO READ: COLOR
3. Navy Blue and Jean Blue
How to wear Olive green pants – Navy blue and jean blue
This is another perfect combination. The blue color of the jean fits perfectly with the Olive green pants. You can wear your pants with a jean blouse, which will look gorgeous. Another option is olive green pants, a white, black or beige t-shirt, and a jean jacket.
If you want to be more dressed up,  Olive green pants with a loose t-shirt or a white or navy blue blouse and a navy blue blazer look great.
ALSO READ: HOW TO WEAR AN OVERSIZE SHIRT
4. Browns – Olive Green
How to wear Olive's green pants – Brown
I would rather use light brown or colonial to combine with Olive's green pants. However, the dark brown chocolate color in a blouse can be seen very well. In that case, try using colored accessories to brighten up the outfit.
I have noticed that, in general,  the bags or shoes worn with olive's greens pants are light brown. The mix works very well.
ALSO READ: NAIL
5. Blanco, beige
How to combine an Olive's green pantaloon – Blanco, beige
This is what they call a floor shot, impossible to miss.
However, to prevent it from being boring, add other colors: an orange cardigan, fluorescent yellow shoes, and a fuchsia pink scarf. The idea is that the set works well but also has an element of surprise, which usually becomes style.
As you can see, there are various combination possibilities for olive greens pants. Now that you know how to do it, you can start buying other clothes in that color. Greens skirts are gorgeous, and an olive's green jacket is a great buy
Related posts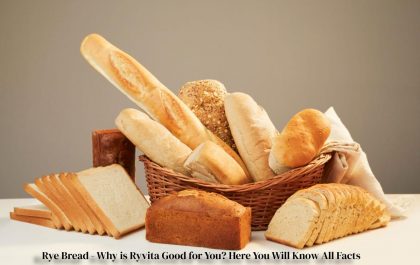 Rye – Why is Ryvita Good for You? – 2023
An American Journal of Clinical- Nutrition study found that eating rye leads to better blood sugar control than wheat. In…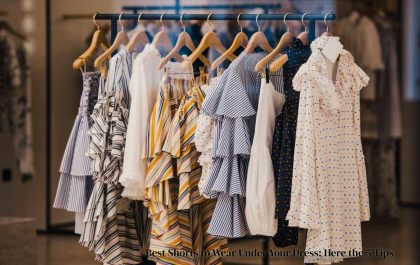 Best Shorts to Wear Under Your Dresses
Best Shorts to Wear Under Your Dress: As we are the editors of POPSUGAR, we independently select and write about…