Achieving good makeup takes time and expertise, which makes this task exhausting for many women. We've rounded up why a permanent procedure is or isn't worth having. Permanent makeup is one of the best secrets to looking radiant and beautiful. Added to this is the trend of bushy eyebrows and full lips, often not achieved with a simple pencil or lipstick.
If you are that one of those who try eyeliner repeatedly or do not have time to apply certain cosmetic products, perhaps a pigmentation procedure is the solution to these and other needs.
The decision of permanent makeup must be studied since once it is applied, it will be very difficult or expensive to remove. Although this type of treatment does not have significant risks, there is the possibility of suffering an allergic reaction or irritation. In this sense, it is better to look for a qualified and professional center.
ALSO READ: Beautiful Women:  here is 12 Beautiful Japanese Women
What is Permanent Makeup?
Permanent makeup is a pigmentation procedure that acts like a tattoo on the mucosa or the first layer of the dermis of the skin. Mimics the look of eyeliner, lipstick, brow hair, or any other makeup effect.
One of the first tasks is to analyze employing a patch of the reaction of the person's skin against the pigment. Then a local anesthetic is applied that will numb the area to be tattooed. But, like any tattoo, there is inflation and color change.
In addition to micro pigmentation, there is another technique called micro-blading, which is used for eyebrows and is semi-permanent. In some cases, it tends to disappear over time.
ALSO READ: Lips Shape This is What Says About Your Personality

Common areas for Permanent Makeup
There are regions of the body that are more suitable for permanent makeup than others. The eyes and lips are the most treated with the technique.
Eyeliner is one of the most used areas in permanent makeup.
ALSO READ: Eyelash Perm: Duration Price Advantages Disadvantages

Eyeliner
It is one of the most common techniques since a perfect outline is more challenging to achieve with professional makeup-the reason why many people go to a delineated definitive with a better finish.
It consists of putting color on the upper lash line, generating a perfect line.
Color and Lip Liner
Defined lips have become fashionable. In some cases, people seek to outline them, which is achieve with needles that mark the edge.
However, the treatment that is getting new followers is the color filler. Which works by applying a specialized tint to the lip as if it were lipstick.
Advantages of Permanent Makeup
Saving time is, without a doubt, the main advantage. In this sense, permanent makeup is a plus for wanting to look beautiful without effort or dedication.
Likewise, many women opt for this procedure to improve a facial imperfection or restore the pigmentation of the skin that, due to some medical complication. Has been affect. Also, if you are allergic to conventional cosmetic products, a perm is the solution.
ALSO READ: FRACTURE SPRAIN
Related posts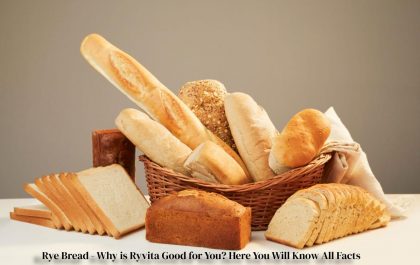 Rye – Why is Ryvita Good for You? – 2023
An American Journal of Clinical- Nutrition study found that eating rye leads to better blood sugar control than wheat. In…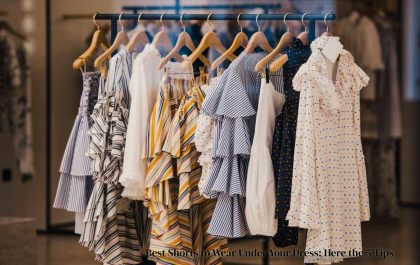 Best Shorts to Wear Under Your Dresses
Best Shorts to Wear Under Your Dress: As we are the editors of POPSUGAR, we independently select and write about…