Red is one of the most striking shades you can use to dye your hair. From red hair to burgundy, from highlights to applying a single color, there is a wide range of options of red tones to help you achieve your best redhead version. But once you've identified your favorite shade, what's the best way to keep red vibrant and prevent it from fading over time?
ALSO READ: BEAUTIFUL WOMEN
Red Hair Products and How to Take Care of the Color
Although there are many options that we can find within the ICON hair dyes, for years, there have been some shades that are the favorites. Natural tones such as blonde, brown, or black are some of the most used, followed by reddish tones that are gaining more and more popularity. This tone is one of the most elegant and eye-catching that we can find, and that is why it needs specific care, like the one we show you in this guide for red hair.
ALSO READ: KOREAN HAIRCUTS
Red Hair Care Guide: Products and Tips
Many external factors can cause hair dyed red to lose its color. On the one hand, there is daily washing, which eliminates color pigmentation. At the same time, on the other, there is solar radiation, which directly affects the hair fiber, damaging the hair and, therefore, its color.
Although there are many shades that we can find in reddish dyes, they all need to follow a series of care to keep their color in perfect condition. The most important thing is to maintain a care routine for red hair, but the products used in it also have a significant influence.
1. Prepare the Hair before Dyeing it Red
The application of red hair dye is essential for its subsequent care. If the color adheres well to the hair, it will be much easier to maintain its tone and shine for much longer. That is why you must prepare your hair and scalp before dyeing it reddish and free any dirt that may be found on them. Several products on the market are perfect for detoxifying the hair to achieve this goal, such as the ICON Purify shampoo, explicitly made to prepare the hair for treatment, dye, or similar.
2. Keep Hair Protected and Hydrated
One of the main factors that can wear out colored hair is the sun, which you can combat as long as you keep your hair well hydrated. The ICON Hydration line has different products that will intensely hydrate your hair and keep it at an optimal moisture level, so it always looks shiny and soft. The red tone of your hair will have more luminosity with good hydration.
ALSO READ: LIPS SHAPE
3. Don't Wash Your Hair Every Day
Although you don't have to have colored hair to know that washing your hair every day is terrible, it makes it worse in this case. The color loses strength as the hair is washed, primarily if you use products with high chemical content, so you have to lengthen the time between washing and washing as much as possible. It is also an brilliant option to use products that do not damage the hair, one of the most suitable for this being the ICON Awake conditioner that protects the hair without damaging its structure.
How can I Decrease the Fading of the Red Tint?
Red dye can be prone to short-lasting, but there are many things you can do to help preserve hair pigment. Patricia Slattery, Associate Vice President of Color Training and Testing at L'Oreal, discusses how to help maintain your hair's vibrant auburn color.
You may have already heard Slattery's first piece of advice, and it's a classic in its own right. For a red color kit, she advises "wash hair less often or alternate days of shampooing." (Pro tip: Dry shampoo can help you space your washes!) Slattery knows that some people prefer to shower and wet their hair daily; in those cases, he suggests "alternating the days of shampooing." The proper routine should be "shampoo and conditioner one day, and the next wash, just conditions and avoid shampoo." On shampoo days, try using cold water for shiny hair and vibrant color. He contributes to the care of the red color by minimizing the use of shampoo, conditioner, and water to what is necessary.
ALSO READ: EYELASH PERM
Related posts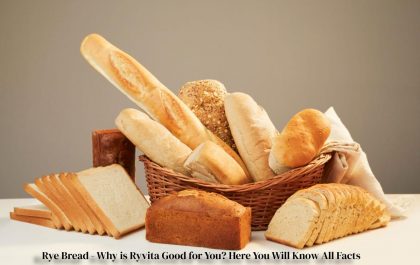 Rye – Why is Ryvita Good for You? – 2023
An American Journal of Clinical- Nutrition study found that eating rye leads to better blood sugar control than wheat. In…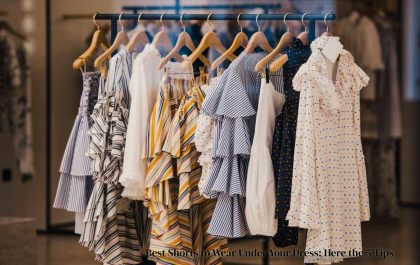 Best Shorts to Wear Under Your Dresses
Best Shorts to Wear Under Your Dress: As we are the editors of POPSUGAR, we independently select and write about…